Bonk Proof
Carbohydrates based off current research to fuel optimal performance 
GI Sensitive
Formulated with two types of carbohydrates for maximum absorption with minimal gut distress 
Allergen friendly
Made clean and free from the top 12 allergens - including peanuts, tree nuts, dairy, soy, gluten, egg, fish, shellfish, corn, sesame, coconut and mustard.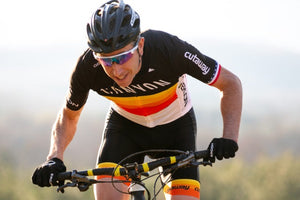 "Flow Formulas is my go to for clean burning great tasting nutrition. With light refreshing fruit flavors and no high fructose corn syrup my stomach can stay bloat free allowing me to stay strong all day long!"
Jeremiah Bishop
"As a science based cycling coach and racer I appreciate that Flow Formulas took the time to review the literature when designing their product. Flow includes everything you need and nothing you don't to give you the highest carbohydrate absorption rate to keep energy levels up even in long events with the least amount of GI discomfort."
📸 Rafael Ospino
Dylan Johnson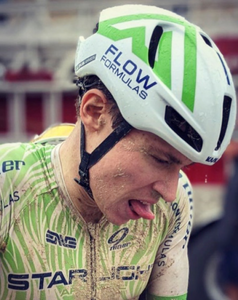 Racer X Podcast Features Flow Formulas
Luke Nesler chats with Hannah and Rob from Flow Formulas to talk about how they and their partners have created the brand that's taking endurance sports by storm.
Our Commitment to the Endurance Community
Flow Formulas is positioned as a premier brand in the endurance sports nutrition space. We are committed to an elite level of quality and performance for our athletes and customers. Our brand is intended to provide an equal level of high performance from the most elite level athletes, all the way to the weekend warrior, or the first time cyclist. Flow Formulas is committed to seeing the endurance sport community, industry, and athletes grow in ways that are ethical, equitable, and supportive of everyone seeking to be a part of it. We are especially devoted to supporting the growth of the men's and women's categories in endurance sports and pursuing a brand that reflects this in every way possible. The athletes that are choosing to use our products, challenge themselves to attain the highest level of competition and Flow Formulas is committed to brand characteristics that are in line with this customer base—from our marketing, to our support of industry partners, our presence at events, and everything in between. Thank you for pursuing the best version of yourself, for letting us be a part of that story, and for helping us to invite an endless number of athletes into the same reality. See you out there!